Whenever the world has a major event, history reminds us that it comes back better than before; new trends like home working and online learning seem to be fixtures in the future and as history also shows us, clothing and how we present ourselves to the world, has also evolved.

This summer's fashions shout volumes of recent times. The summer atmosphere expresses joy and happiness and what better way to signal that than with colour! Bortex shops are brimming with every shade – indeed, you might need your shades to enter as some are quite bright!

---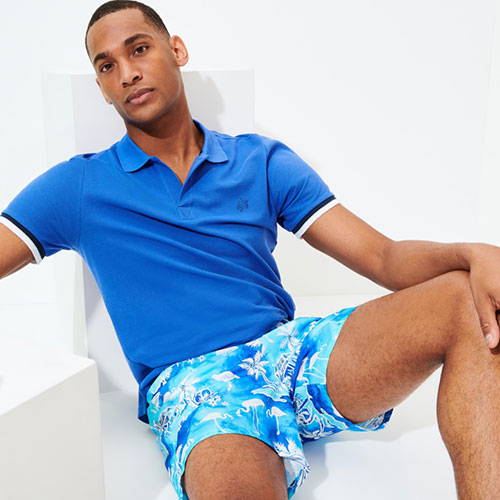 Take the new loud and proud swimwear collection from Vilebrequin! The brand is a product of the joy and freedom of the spirit of St-Tropez in the 1970s. Born thanks to the founders' love story, a photographer, and a fashion designer.
Vilebrequin promises elegance on vacation, passing on a lasting idea of casual charm, so get decked out for beach days and boat days.
Check out the range which is available now at our Online store and at Pjazza Tignéstore. At Plaza, Marsa and Pama stores from this week
Some think we just have menswear, but our ladieswear sections mirror them with comfortable casuals and smart casuals too; Lauren by Ralph Lauren, has you covered for work, weddings and play and don't overlook GANT for some fabulously feminine frocks or Betty&Co for items that will see you way beyond the summer months!
---
---
---
Injecting some colour into the male wardrobe is Hackett. There are some more somber pieces in classic navy and then there are 'easy to add colour and take on holiday tops' with matching shorts in all the featured swatches. And then when tanned, add a matching polo to the shorts.
---
Whatever you are doing this summer, do it in style, make a splash and make many happy memories! Now where did I put my sunglasses …..